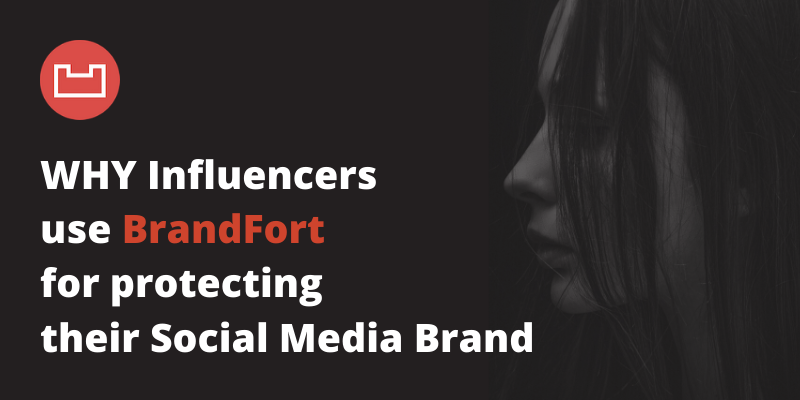 As a successful influencer, you have invested years in creating your brand on Facebook, Instagram, Youtube or any other Social Media platform.
You have invested countless days and nights for the success that you have achieved now. Congratulations!
But the scary thing, it can be taken from you within hours of posting a picture on Instagram or a post on Facebook. Your brand can be damaged after creating one piece of content, which some trolls on the internet dislike.
This happened to Kristen Hancher last Summer. Kristen, a popular content creator with over 5.9 million followers on Instagram posted an innocent-looking picture of herself on a horse.
---
What is so shocking about it, you ask?
It was not only a photo of her and a horse – No. She was actually on the animal while the horse was standing in the water! This caused a major outrage on the world wide web.
At BrandFort, we are experts in protecting brands on Social Media using Artificial Intelligence. So, we can not fully comment on whether it's dangerous or harmful for the horse (by the way, we do love pets at the office).
Unfortunately, the haters and internet trolls did see it differently and bombarded her Instagram account with negative and hateful comments within minutes of her publishing the image.
---
---
BrandFort ran a short analysis on her post and came to the following, shocking result.
---

---
These negative remarks on Instagram could have been easily avoided. Proper Social Media Brand protection helps to remove negative comments such as these within seconds of publishing them.
If Kristen Hancher used BrandFort at the time, she could have been very relaxed about all the internet trolls who attacked her that day. Unfortunately, she did not.
Leaving her Social Media profile damaged with a post full of hate and negativity, caused by a backslash on the internet against her. You can take a look at the detailed Kristen Hancher report here.
Ask yourself, do you want that happening on your own Instagram profile when it's easily avoidable?
We at BrandFort believe the answer to the question is: "NO!".
We believe that each content creator deserves an Instagram page that allows expressing herself without being scared of an angry mob of haters.
As an influencer, you deserve to fall asleep at night, knowing your Social Media Brand is protected by Artificial Intelligence.
Peace of mind is freedom.
Our state-of-the-art Artificial Intelligence is monitoring your Social Media Brands constantly. Every comment is analyzed immediately, and we take the proper actions with it.
Is it a complain? We hide it.
Is it a negative comment? We hide it.
Is it an offensive comment? We hide it.
Is it political spam comment? We hide it.
Is it commercial spam comment? We hide it.
Of course, you always got the option to unhide a comment when you want to fight back or got a witty response to it. But let's be honest.
Most internet trolls and haters are not worth engaging and your Social Media Brand should not give them a platform for spreading their negativity.
Do you know what's even better? These haters will not even realize you are hiding their comments with a negative sentiment.
For them, their comment is still visible on your page. Even for their friends, their comment is still visible. This is another measurement by BrandFort for not encouraging these trolls.
We love influencers and that's why we have created a product offering specifically for influencers who want to protect their Social Media Brand.
For the affordable price of 59 USD per month, you can guard your Instagram and Facebook profile full time.
The Brandfort.Protect AI will inspect all the comments posted to your Social Media channels and hide them if necessary.
Not yet convinced?
Sign-up now and get your first 50 comments analyzed for free. The sign-up up process doesn't take more than 5 minutes!
If you do have any questions, take the chance and start a chat with one of our team members. Click on the bottom right on the chat icon, and we are happy to answer any of your questions.