---
What does BrandFort do?
BrandFort is focused on protecting your Social Media Brands on Facebook and Instagram.
Brandfort's state-of-the-art AI is trained for understanding social media comments like a human and assesses their real meaning behind it.
If the comments contain hate, spam, profanity, negative sentiment or complaints, BrandFort will automatically flag and hide these comments.
Don't leave your brand unprotected!
---
Installation
(1) From your Hootsuite dashboard, click on the App Directory on left side menu. After it opens, search for BrandFort and click Install.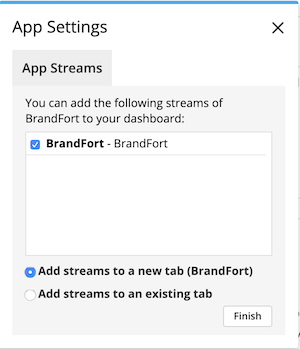 (2) After having clicked the Install button, a new window will pop up where you can add BrandFort to an existing or a new tab.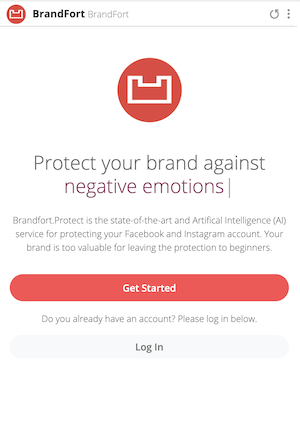 (3) Now you see your first BrandFort stream in front of you. Click on the Get Started button and you will be taken to BrandFort where you can finish the initiation process.
---
Using the BrandFort application
Add a stream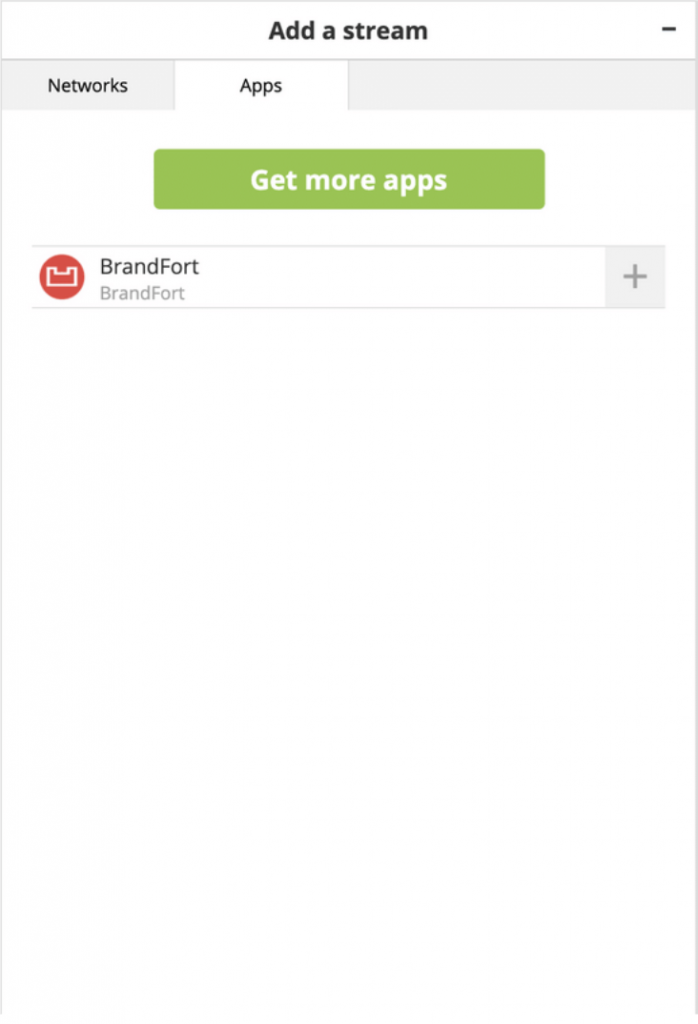 (1) Click on the -icon in the bottom right corner of your page. (2) Then click on the "Apps"-Tab in the new stream and click on the BrandFort application.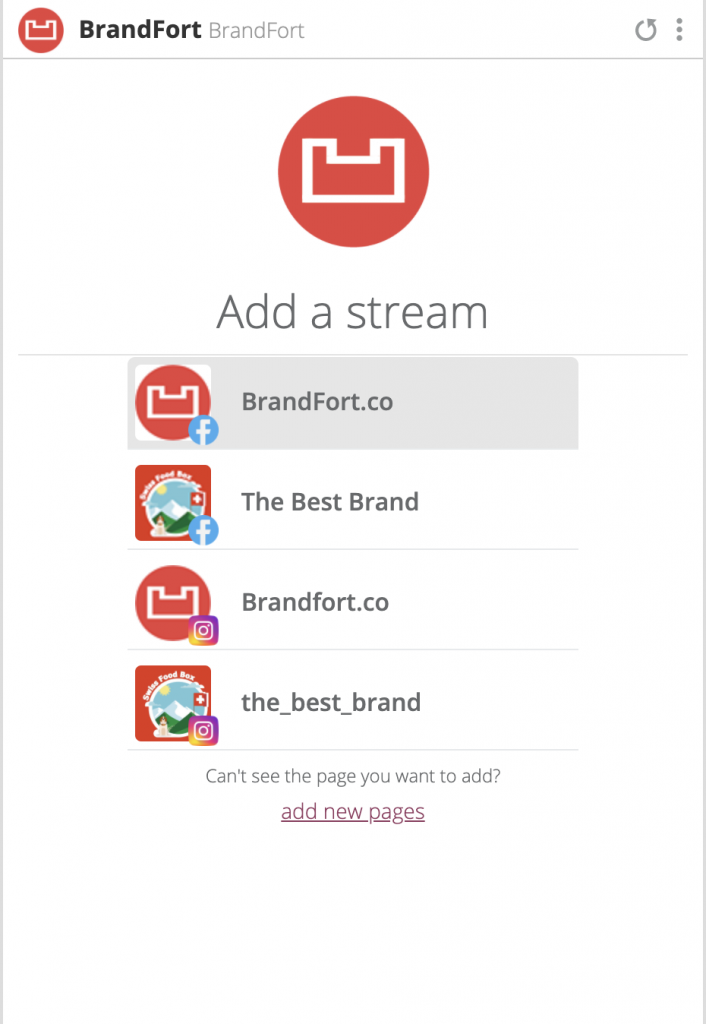 (3) Now choose the Facebook page or Instagram account that you want to attach to this new stream. If you can't find the right page click on the link "add new pages" at the bottom of the stream.
---
On the right side of each comment you can see an eye-icon. You can click on it and change whether the comment is hidden or visible on Facebook or Instagram.
The -icon displays a visible comment. If the -icon is shown, the comment is hidden and not visible to the public.
Hidden comments are only visible to the commentator itself and its friends on Facebook and Instagram.
---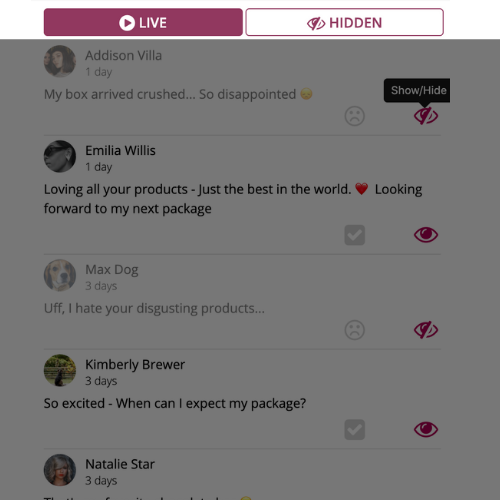 By default you see all the account's comments in a chronological order (LIVE-Button). If you click on the HIDDEN-Button you will only see the currently hidden comments.
---
By clicking on the -icon you can see the settings options and filter your comments by categories and languages. By clicking on the -icon you can search the page's comments.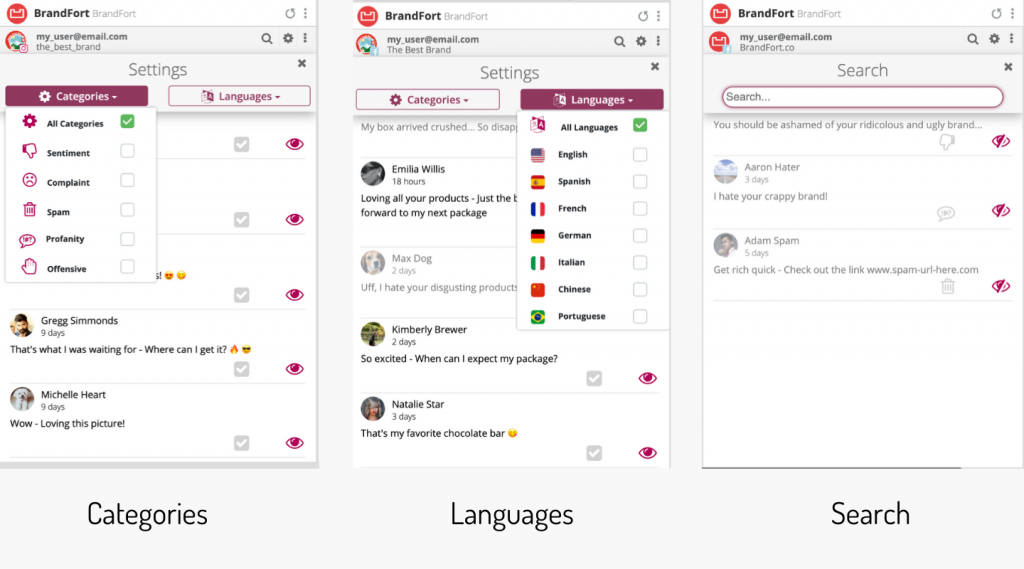 ---
Click on the -icon to access the following options:
Account Management
Manage Team Members
Settings & Billing
Help & Contact
Log Out
---
Help & Contact