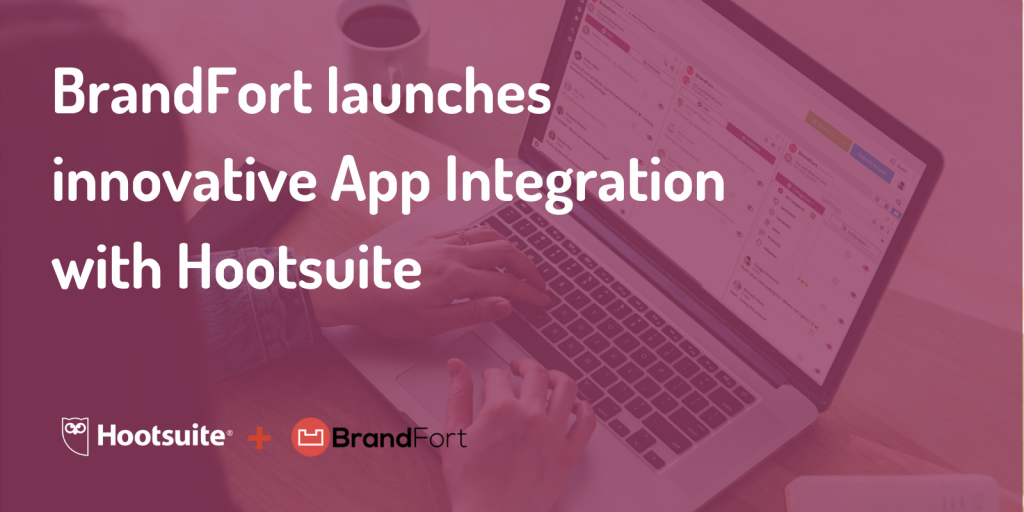 BrandFort has a new and innovative App Integration with Hootsuite
Zürich, Switzerland – 27 May 2020, BrandFort – the state-of-the-art content moderation tool – launched a new App Integration in the Hootsuite App Directory.
This gives the more than 18 million customers of Hootsuite the possibility to integrate BrandFort directly into their Hootsuite dashboard and leveraging the full potential of BrandFort without changing their daily habits.
The newly launched innovative app allows social media influencers and brands to monitor and protect their social media feeds with ease thanks to the machine learning and Artificial Intelligence (AI) of BrandFort.
BrandFort's AI is trained on real-world comments for detecting hate, negative sentiment, complaints, spam and profanity with very high accuracy. If such a comment is detected, the comment is automatically and instantly hidden on the social media feed without any human interaction.
Dominik Huber – Co-Founder of BrandFort commented:
Our new integration within the Hootsuite app directory is extremely powerful for our existing BrandFort customers and the 18 million customers of Hootsuite, which can add the BrandFort App to their Hootsuite Dashboard Hootsuite now. This innovative integration allows them to enjoy the full monitoring capabilities of BrandFort without leaving their familiar Hootsuite environment.

Dominik Huber – Co-Founder of BrandFort
Manuel Huber – Co-Founder of BrandFort commented:
We are still seeing too many Fortune 1000 companies with poorly moderated Social Media channels. One reason for this is the high costs associated with human content moderation. Thanks to BrandFort, the costs are a fraction of it. We are looking forward to potentially helping the employees at 80% of the Fortune 1000 companies who are using Hootsuite.

Manuel Huber – Co-Founder of BrandFort
BrandFort's state-of-the-art Artificial Intelligence is trained for understanding comments like a human does and assesses the meaning of them. If the comments contain hate, spam, profanity, have a negative sentiment or are complaints, BrandFort detects it and hides them automatically. We help social media influencers and companies to keep their Social Media feeds clean and at the same time reduce the costs associated with content moderation.